January 10, 2013
Japan: Shop Coathangers Trigger Content on Digital Signage Screens
Vanquish, the clothing brand owned by the Ceno group, is currently testing teamLab interactive digital concepts in a selection of its Japanese stores.
Known as the teamLabHanger, the first one is a digital signage system which links coathangers with a video wall in a store.
When a coathanger is lifted from a rail, a video linked to the item of clothing is displayed on one of the nearby screens.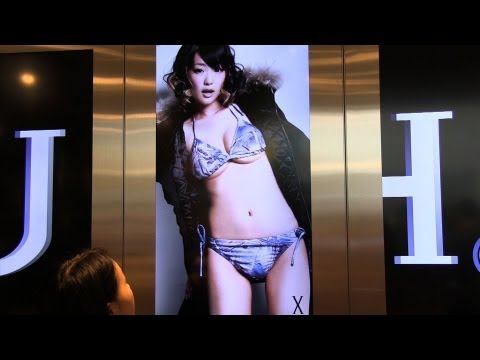 The second concept, teamLabCamera, lets customers take photos of themselves in quite a different way: Manga-style filters and masks are superimposed onto the photos to create a unique stylised look.
These photos can then be shared on Facebook.